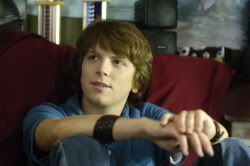 DeanFan9688 profile (must be logged in)
Homesteader
At the restaurant, down the block
Join Date: 09-18-2005
post: 1301
Chapter Two of A Life Worth Saving
10-06-2005 1:22:34 am
?Willie!? Harriet admonished, ?why are you not eating your dinner??

The sound of his mother?s voice startled Willie out of his stupor. He had found himself almost hypnotized by the clock as he stared at it, with his eyes full of annoyance.

?I?m just not very hungry right now, Ma. May I go outside?? He truly was not hungry, for the anticipation of his sister?s arrival was eating away in the pit of his stomach.

Harriet quickly dismissed Willie and turned back to Nancy who had yet again captured her attention about a new dress that she wanted. Willie stood from his seat at the table and pushed the chair back in with such force that it almost fell over. Before he left the warmth of the house and stepped into the cool summer night, Willie looked again at the bothersome clock. Seven-fifteen, it was seven-fifteen. Although they were only fifteen minutes late, Willie was still nervous. What if something had happened? Many thoughts rushed through his head, but before any of them could be completed, a knock sounded at the door.

?Nancy,? Nels said from his place at the table.

?Yes father??

?Please go see who is at the door.?

?But father!? Nancy complained, ?Willie is already up, and he was even about to go outside. Why must I do everything? It?s because I?m adopted isn?t it??

?No, Nancy. It isn?t because you are adopted.?

?Then make Willie see who is at the door!?

?Oh no, Nancy? don?t bring me into this,? Willie said vehemently. ?Pa told you to answer the door, why won?t you do anything around here? You are fourteen years old, you need to grow up. Nellie did more things than you do.?

?Do not compare that-that-that? thing who you call a sister to me, I am nothing like her! You know what? I?ll see who is at the dumb door for you, will that make you happy?? Nancy questioned as she backed up toward the door. She opened the door and stared in shock for a moment before she turned and stomped up the stairs to her room.

Nellie stood at the door, flabbergasted, ?What?s wrong with Nancy? Hello mother! Hello father!?

-----

Suppertime found the Ingalls children and Caroline around the table with Baby Rose seated in Grace?s old highchair. It had taken Grace about an hour to clean Rose, but luckily Carrie and Albert had dinner finished by the time they went inside because Caroline walked through the door only moments later.

?Where?s Pa?? Grace asked when she noticed that Caroline was alone.

?He and Almanzo had to pick something up from Sleepy Eye for a delivery. He said that they would be back late, probably around seven. So, they should be back soon.?

?Papa?? Rose asked , and looked up from her food to Caroline.

?Yes, Rose. Your papa will be here soon.?

?Where?s Mama??

Albert looked at Rose and set down his fork. ?Rose, don?t you remember? Your mama was tired, so she needed to take a nap, but you couldn?t stay at home all by yourself so you had to come with me,? at the toddler?s blank stare he shot a pleading look at Carrie.

Carrie sighed and said, ?Mama?s at home, Rose. You will see her soon.?

Rose looked back down at her plate, ?Oh, okay.?

Albert picked at his dinner for a bit before he pushed his plate away and looked at Caroline. ?Ma?? he asked, ?may I speak with you as soon as you are finished with your supper??

?Why, Albert! You can speak to me at the table, can?t you? What is so important that you need to wait until after supper??

Albert glanced at Rose, ?It?s about L-A-U-R-A.?

Caroline looked surprised, but followed Albert?s line of sight. ?Oh, yes Albert. You may speak with me after dinner.?

Grace looked puzzled before saying, ?Laura? Why did you have to spell that??

?Mama!? Rose squealed in delight. ?Is Mama here? Where?s Mama??

Albert glared at Grace, and she ducked her head in shame. ?No Rose, your mama isn?t here,? he said before turning to Carrie. ?Carrie? Could you watch Rose? Ma and I better go out to the barn to talk.?

Carrie furrowed her brow in frustration, but agreed. There was something going on that Albert wasn?t telling anyone, and she was going to find out.

-----

?Nellie!? Harriet exclaimed, ?My baby! My babies! You?re home!?

Jennie stepped up to Harriet and curtsied, the best a four year old could. ?It?s a pleasure to meet you, Grandmother.?

?Oh, and aren?t you the sweetest little girl? You?re so pretty too!?

?Oh, I know,? Jennie said with an air about her, but the air was soon gone when she turned on her heel and marched up to her brother who appeared to be in some sort of shock. ?Ben! Tell Grandmother hello!? she demanded.

?Do you have any candy?? Ben asked.

?You?re precious too! Oh come here my Bennie! Come here and give Grandmother a hug!?

Ben complied, but soon found himself looking curiously about the room. ?I don?t see any candy.?

?Oh, honey! That?s because it?s all in the mercantile! How about this? You and Jennie come with me, and I will give you each some licorice!?

?Mother,? Nellie interjected, ?I don?t really think that is the best idea. It?s nearly the children?s bedtime.?

?Oh my, you all must be tired from that long trip, and I did not even ask! The stage here must have been dreadful.?

?We didn?t take the stage, Mother. Almanzo and Mr. Ingalls came to get us. It was all Willie?s idea, actually.?

?Willie?? Harriet asked in bewilderment. ?Willie Oleson! Do you mean to tell me that you knew about this the whole time, and you never once told me??

?Yes, ma?am,? Willie said as he ran his hand through his hair from nervousness.

?Don?t blame Willie, Mother. It was all my idea to keep this a secret really.?

?Oh, of course, Nellie. I?m terribly sorry. My goodness! I have not even taken the time to take your things. Willie? Nels? Will you take Nellie and the children?s bags upstairs please?? The expected mix of ?yes, dear? and ?yes, Ma? soon followed as Nels and Willie came to take the bags from Nellie.

?You don?t have to take my bags, Father. Mr. Ingalls asked Mrs. Ingalls if I could have a room at the hotel, and we?re staying there.?

-----

Carrie and Grace had just finished washing the dishes when Almanzo and Charles walked through the door. Grace walked over to the cupboard and took out two plates, then filled them with what had been left over from supper. Albert and Caroline had yet to come in from their talk, and Carrie was growing worried, they had been gone for a long time.

?Carrie?? Charles asked after he sat down at the table.

?Yes, Pa??

?Where is your Ma?"

?In the barn, Albert had to talk to her about Laura. He went to visit her, and he brought Rose home with him. I don?t know much else about it.?

At that moment, Albert and Caroline walked through the front door. Caroline walked over to Charles and took him by the arm. ?Charles?? she asked, ?can you step outside with me for a moment? I need to speak with you.?

Charles and Caroline made their way outside and shut the heavy door behind them. ?What is it, darlin??? Charles questioned with a confused tone present in his voice.

?Albert visited Laura today, and she did not want to rest at all he said. He took Rose off of her hands, and she said that she would go to sleep then, but he?s not sure if she did or not. I was thinking? I could go with Almanzo back to their house tonight and keep an eye on Laura to make sure that she gets her rest.?

?I?m sure that she?s fine, Caroline. You do not need to go over there and stay, Almanzo can take plenty good care of her when he?s there? and when he isn?t she knows what she should and should not do. You have your job at the restaurant, and no matter how much you want to be with Laura, you can?t. Almanzo and I were in Sleepy Eye picking Nellie up from the train depot. She even volunteered to help take care of Laura, she knows the situation and I am pretty sure that she can handle it.?

?I don?t know, Charles,? Caroline protested. ?Nellie is a friend, but I would just feel a lot better taking care of my daughter myself.?

?Caroline, everything will be just fine, but if it will make you feel any better you can stay the night with Laura, and in the morning when Almanzo goes into town he can take you to the restaurant.?

Caroline finally agreed that this was the best proposal, and the two headed back into the house.

-----

?Nancy!? Harriet called up the stairs to her sulking daughter. ?Nancy, darling, your father, Willie, and I are going over to the hotel to help Nellie take her things. Jennie and Bennie will be here with you, so I need you to make sure that they do not get into any trouble. Do you understand, sweetheart??

?Yes, Mother,? Nancy replied in an apathetic tone.

Harriet turned back to the twins and stooped to their level the best that she could. ?Do you hear that children? Your Aunt Nancy is going to watch you while we are gone, so there is no reason whatsoever for you to be frightened.?

?Oh, we aren?t frightened, Grandmother,? Jennie said. ?There is really no reason at all for her to watch us, myself at least. I can take care of myself just fine. Ben here on the other hand, may need to be watched.?

?Oh, are you not just the sweetest little girl!? Harriet declared as she tucked a stray curl behind Jennie?s ear.

?Can we have s?more candy while your gone, Grandmother?? Ben asked hopefully.

?Of course you can, Bennie. Your Aunt Nancy will give you anything that you want, and if she doesn?t? just tell me when I get home.?

?Yes, ma?am,? he replied before he ran into the mercantile to get some sour balls.

After the adults had left for the hotel, Jennie and Ben ran upstairs to see Nancy. They had never met her, and were very curious about her. When they came to her room, they looked in to find Nancy sitting on her bed, reading a book.

Jennie stood prim and proper in the center of the room, while Ben fidgeted next to her until she smacked him. ?Hello,? she greeted Nancy.

Nancy looked up and her eyes widened at the site of the twins, or more specifically, Jennie. Instead of the golden ringlets that she had been expecting, she saw dark-brown ringlets. She grinned in delight before she spoke up, ?You don?t have blonde hair??

Jennie rolled her eyes, ?No, I do not have blonde hair. Is that a problem, Aunt Nancy??

?No, no. Of course it isn?t. I?m just? surprised is all. Does it not upset you to know that your hair does not look like your mother?s??

Jennie emulated the cruel look that had taken over Nancy?s face, ?Does it not upset you not to know if your hair looks like your mother?s?? With that said, Jennie turned on her heel and left the room with a satisfied smirk on her face.

-----

Caroline held tightly to Rose as the wagon traveled over the juts in the road. Rose had fallen asleep at the house before Charles and Almanzo had arrived and had not stirred since, and if they were lucky she would sleep through the night.

?How?s Rose doing over there?? Almanzo asked from his place behind the reins.

Caroline looked down and saw that she was still sleeping peacefully and sighed, ?She?s still asleep.?

?That?s good. I don?t want her to wake up when we get there and wake up Beth. Hopefully she?s still asleep from when she went to bed after Albert left,? Almanzo remarked. Charles and Caroline had told him of the situation not long after they came in from outside, and he had agreed to allow Caroline to come home with Rose and himself.

As they neared the house, Caroline made out a figure in the dark summer night. ?What is that?? she asked fearfully, clutching tightly to Rose.

Almanzo handed Caroline the reins and bounded out of the wagon to see what it was. When he approached the figure and saw that it was Laura, he picked her up and carried her back to the wagon. An apprehensive look masked Caroline?s face when she saw Almanzo walking back toward the wagon with Laura in his arms.

?What is it, what?s wrong?? she cried, full of fear.

?I don?t know. Can you take Rose inside? I?m gonna take Beth into Doc Baker and see if he knows what?s wrong. I?m tired of these fainting spells. No matter what he says, it just doesn?t seem normal.?

?Are you sure that you don?t want me to come with you, Almanzo?? Caroline asked alarmed. ?After all, I have had five children and would know more of what to tell Doc Baker.?

?No, that?s quite alright, Caroline. I?m sure that I can handle it. Besides, someone needs to stay and watch Rose.?

?Oh, okay,? Caroline responded as she boost Rose up so that her head could rest on her shoulder. She watched until Almanzo drove away with Laura laying in the back of the wagon before she made her way inside with her granddaughter.

-----

Harriet looked around the house when she entered it, surprised by the silence that was overflowing from every room. It was a rare time when there was silence in the Oleson household, and with her four year old grandchildren visiting, it was very surprising as well.

?Nancy,? Harriet called up the stairs before she began her ascent to her daughter?s room.

?Yes, Mother??

?Where are the children??

?I?m not very sure. Jennie went downstairs a little while ago, and Ben is probably in the mercantile getting more candy.?

?Ma!? Willie called from downstairs.

?What is it Willie??

?Ben?s sick? Nellie and I are going to take him to Doc Baker?s.?

?Alright,? Harriet called down before she turned her attention back to her daughter. ?See, Nancy? Now little Bennie is sick. If you had been watching him more closely, this would have never happened.?

?Of course it would have, Mother,? Nancy retorted. ?That child eats more candy than I have ever seen anyone eat, including Willie.?

?That is nonsense, Nancy. Children eat candy, it?s what they do. If Bennie wants candy, then let him eat it. I?m sure that is not what made him sick at all.?

-----

?Doctor Baker! Doctor Baker!? Almanzo called as he pounded on the door to Doc Baker?s office, but received no answer.

?Almanzo?? Nellie asked as she approached the door. ?What are you doing here??

Almanzo looked away from the door for a moment, long enough to acknowledge Nellie and Willie who had a sick-looking Ben resting in his arms. ?Something?s wrong with Beth again. Caroline had offered to watch her tonight to make sure that she slept, and we were going to the house, but when we got there? we found Beth laying outside, unconscious. I left Caroline at the house to watch Rose.?

?She fainted again?? Willie asked, puzzled. ?That makes the tenth time since the spells started, doesn?t it??

?I thought that it was more than that, but I?m just tired of it all. Doc Baker says that it?s perfectly normal, but she did not faint at all while she was carrying Rose!?

?I never fainted with the twins, either? Mother did plenty enough for the both of us,? Nellie laughed.

Willie boosted Ben up farther in his arms before he asked, ?Almanzo, do you need any help getting Laura inside??

?No thanks, I can handle it.?

At that moment, Doc Baker opened the door and looked outside. ?Almanzo, Nellie, Willie? come in.?


---

bethandmanly profile (must be logged in)
Moderator
Massachusetts, USA
Join Date: 08-12-2005
post: 4244
10-06-2005 2:35:25 am
I like the way this story is progressing. And that Jennie Dalton is too funny. I guess nastiness runs in the family.


Diva Cheryl


---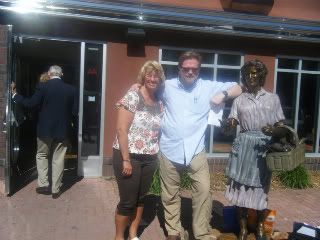 I Love Dean profile (must be logged in)
Pioneer
Wisconsin, Dean Land
Join Date: 08-28-2005
post: 3306
10-06-2005 3:33:23 am
Hi Diva Allie,

I too am enjoying your story as well. Keep up the great job, I am looking forward to more chapters.

Diva Lorrie


---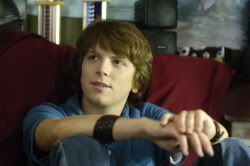 DeanFan9688 profile (must be logged in)
Homesteader
At the restaurant, down the block
Join Date: 09-18-2005
post: 1301
10-18-2005 12:30:20 am
Thanks Divas Lorrie and Cheryl for the lovely comments on my story that you left. I enjoy reading all stories, and I'm glad that someone enjoys reading mine as well. Cheryl, the group isn't letting me post again... can you IM me on AIM sometime or something so that you can post the next contest? Tina hasn't been on much lately, so I can't tell her.

-Jubilant Diva Ally Allie(lol...)


---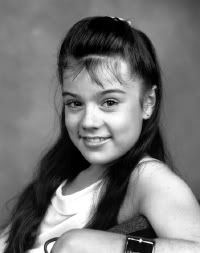 Molly Dolly profile (must be logged in)
Half Pint
, Australia
Join Date: 11-10-2005
post: 66
11-10-2005 10:20:29 pm
Jennie is just too funny - someone needed to take Fancy Nancy down a peg - i wouldn't say Jennie is nasty - her parents aren't - it's more an echo of Laura vs the old Nellie


---