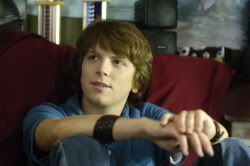 DeanFan9688 profile (must be logged in)
Homesteader
At the restaurant, down the block
Join Date: 09-18-2005
post: 1301
Sibling Rivalry-one shot
10-18-2005 8:36:29 pm
Summary: In Wilder and Wilder Perley Day seemed to show some interest in Laura? what if she decided to go along with it, and Almanzo notices. Would it be too late for Almanzo?

Author?s Note: This story was written for a contest at my Yahoo! Group, and deviates from Wilder and Wilder. You will be able to tell the deviations. Also, in the second scene? Almanzo and Perley Day have already had the discussion about him having hurt Barnum that they have when he comes home from the Ingalls? house. Also, as you can tell? I have changed much of the dialogue to fit my story.

-----

Laura picked up her books and slate and headed out of the door of the schoolhouse. She had already told Carrie and Albert at recess that she would not be joining them on the walk home, but she did not tell them her reason. She needed time to be by herself to think everything over that had happened in the past week. Ever since the day that she took Perley Day to the Wilder farm and she had gotten Barnum to walk, Almanzo had been acting very strange. It almost seemed as if he was ignoring her, and he had never done that before!

?Laura!? someone called from the street. Laura looked out among the children that were already beginning to play outside and spotted Perley Day.

?Hi!? she waved to him before she ran out to the buggy to meet him. ?How?re you??

?Just fine, but ?Manzo?s finally going to let me give ?ole Barnum here a work out, need a ride home??

?Sure!? Laura said as she hopped into the buggy and placed her books beside her. ?Perley Day?? she asked.

?Yes, Laura??

?Are you still going to come to dinner tonight??

?You bet I am. I wouldn?t miss it for anything. Ever since I?ve been in town, do you know that I haven?t eaten dinner with one single person??

?Really?? Laura asked.

?Really, ?Manzo?s been working a lot, and Eliza Jane always has tons of papers to grade. She makes the dinner, but never has time to eat any of it.?

?Well, you?ll be eating with six people tonight, so that should take care of everyday that you have been here just about!?

?Say, Laura? I have a question now.?

?Yes??

?After the race is over, will you have dinner with me??

Laura furrowed her brow in confusion, ?We?re having dinner together tonight though??

?Yes, but that?s with your folks. I thought that maybe we could have dinner at Nellie?s.?

?It?s closed on account of the contests, though. We wouldn?t be able to go there.?

?What if one of us were to bring a picnic for dinner? We could eat it at the lake.?

?Well, yes? I suppose we could.? Laura stopped to think for a moment. Perley Day seemed like a nice person, but she just did not like him the way that he must have thought she did. She liked his brother that way, and although he seemed to be her friend at first, his ignoring her as of late did not prove friendship. She contemplated her time that she had pretended to love Daniel so that he would learn, and hopefully make Almanzo jealous in the process. That only ended in disaster with Daniel, and Almanzo had not even seemed to care. That was the first time that she told him that she loved him, but he did not even know that she did! He was walking away with his newest girl. It seemed that almost every time that she saw him, he was with a different girl. ?Yes,? she said finally, ?we can.?

-----

?And after dinner, we had a pie that she made,? Perley Day said as he finished his story. Eliza Jane had asked him to recap his dinner at the Ingalls place because she felt that it was oh so romantic. Almanzo on the other hand could care less. This made the second time that he had heard the story, as Eliza Jane made him repeat it because she did not think that he was listening.

?So, I asked her to have dinner with me tomorrow night after the race.?

Almanzo?s head shot up when he heard that. ?You what?? he asked flabbergasted.

?I asked her to dinner, we?re going to have a picnic by the lake.?

?Oh how romantic, oh Perley Day! It all sounds so wonderful,? Eliza Jane exclaimed, her eyes glassy.

?She agreed?? Almanzo inquired. ?I?m sorry, but you just don?t seem like that type of boy that Beth would like, Perley Day.?

?Why ?Manzo, if I didn?t know any better, I would say that you were jealous. ?Sides? like I told you earlier, she?ll be sixteen in February, that?s only three months from now.?

?That?s not the point, Perley Day. I?m not worried about her age, she acts her age. You, on the other hand still act like your twelve. You should have told me up front what happened.?

?Why are you so worried about that horse? Barnum will still be able to win the race tomorrow, there?s no need at all to worry about it.?

?Barnum will not be running in the race tomorrow. He?s limping as it is, if he runs tomorrow? he might lose his leg!? Almanzo rehashed before he went upstairs for bed. As he reached the top of the stairs he looked back down and was greeted by the site of Eliza Jane asking once again to hear what happened. ?Maybe I am jealous?? he said to himself.

-----

As Laura brushed her hair the next morning while getting ready for the festival her thoughts were torn. While on one side, she thought of Almanzo, her Manly she just was not sure what to do. He had been ignoring her, and if he wanted to be like that? she shouldn?t think of him, right? Perley Day was so nice though, and he also took up her thoughts. He paid attention to her, and didn?t ignore her. Neither did he treat her like a child, like everyone else did. He seemed to understand her, and maybe even like her, but if he did? did that mean that she should try to like him too?

?Laura!? Carrie called from the bottom of the ladder. ?It?s time to go! Everyone else is already outside.?

?Wait a minute Carrie, I?ll be right down.? Laura looked in the mirror and placed a bow in her hair that matched her white dress, then she climbed down the ladder to the loft. ?Are you ready to go, Carrie?? she asked.

?Yes! I was waiting on you the whole time.?

?So you went to the outhouse??

?Uh-oh? I forgot. Tell Pa to wait a minute. Okay, Laura?? Carrie said before she ran to the outhouse behind the house.

?Where?s Carrie?? Charles asked as Laura climbed into the back of the wagon with Albert.

?She had to go to the outhouse before we left.?

?Oh.?

?Laura?? Caroline asked, ?Can you hold Grace back there with you??

?Sure. Come here, Grace!? Laura said and held out her hands to the precarious two-year-old. Well Almanzo, Laura thought to herself, if you just want to ignore me and be with other girls, two can play that game.

-----

The festival went on without a hitch until lunch, although Laura did not see Perley Day. She began to walk over to Miss Wilder in order to ask about him when she noticed that she was deep in conversation with Mrs. Oleson. She looked over to the tree to her left and noticed Almanzo eating lunch by himself. She heaved a sigh and walked toward him, she could always ignore him tomorrow, she guessed.

?Hi.?

?Hiya Beth, what brings you over here??

?Oh nothing?? she said as she dug the toe of her shoe in the ground. ?Do you know where Perley Day is??

?Oh, he didn?t want to come.?

Laura?s brow creased as she stared unbelievingly at Almanzo, ?That?s not true!?

?Yes it is, why would I lie to you about something like that??

?Well, I don?t know, but he said that he?d be here today.?

?I know that he asked to have dinner with you Beth, and maybe he?ll come later? but I don?t think he wanted to come because he didn?t want to watch the buggy race.?

?Why not? I?d figure he would want to see you and Barnum win.?

?Well, that?s the thing? we won?t. Perley Day overworked Barnum and now Barnum?s limping. He?s out of the race.?

?Are you sure it was Perley Day?? Laura questioned. ?I was with him after school, and he didn?t overwork him at all.?

?So basically, you are trying to tell me that I don?t know how to take care of my horse?? he asked incredulously. ?I know that I didn?t overwork him, it was Perley Day!?

?Well, I don?t believe you!? Laura shouted before she turned on her heel and walked away with a huff.

Almanzo could not understand it. Ever since Perley Day came to visit, Laura had seemed different, she had seemed? almost older. Definitely older than fifteen, but since they had known each other, he had never seen her act that way, especially to him. Not even when the whole thing with her pa happened back in September was she that bad. It was almost as if she had taken a complete stranger?s side over his, and of course the stranger, Perley Day, was wrong.

-----

Laura watched as Almanzo took off after Perley Day, and ran after him. If she had been in her right mind, she would have ran back to get her pa? but she was not in her right mind, and that was why she was now chasing after both of them on, yet another, stolen horse.

Laura tried to keep her distance, and must have done fairly well at that because upon reaching the brothers, neither noticed her and she could make out bits of the conversation.

?You could have crippled him, Perley Day? maybe you have! I told you last night not to race him, but you did not listen to me. Why on earth would race him when I told you not to??

?I bet Doc Baker twenty dollars on that race? I couldn?t lose.?

?It?s always the same, isn?t it Perley Day. You know, I gave up hope a long time ago that you would change, so did Royal and Alice? but Eliza Jane, Ma, and Pa? They?re still holding out hope, and Beth! You brought her into this whole thing. What did she have to do with this? You know? she thinks that I?m the bad guy here, and I just let her believe it, but now? I won?t. Not after all of this happened, you need to leave now Perley Day. If you do, maybe I won?t tell Sis. Maybe I?ll let her think that her baby brother has changed, after all.?

?You know ?Manzo, it?s like you said? Laura?s just a sweet kid. I thought maybe she was different? but,? he shrugged, ?I guess I was wrong.?

Laura bit her lip when she heard him say that and wiped harshly at her eyes as the tears began to flow. She had thought that Perley Day had liked her, that someone liked her who wasn?t younger than she was, but she was wrong? she was wrong about him completely, and she had went against Manly because she thought that he was actually a good person! When she looked back up at the brothers, she noticed that Perley Day was once more on the ground and smiled, but what Almanzo said next took her completely by surprise.

?No, Perley Day, I was wrong. You were right about this, but that is all that you?ve ever been right about. Beth isn?t just a sweet kid? she will be sixteen in two months, and like I said before? she?s more of an adult than you?ll ever be. You know, she wants to be a teacher? she has goals, unlike you.?

Perley Day grabbed his hat from its place on the ground and began walking back down the road, luckily not spotting Laura. Laura wiped her face with the sleeve of her dress and began to walk toward Almanzo who was now kneeling on the ground feeling Barnum?s leg.

?How?s he doing?? she asked.

Almanzo swerved around, nearly losing his balance. ?He?s swelling up.?

Laura took his hands and removed them from Barnum?s leg. ?I?ll stay here with him while you go back into town to get someone. Better yet, get my pa. We can take him back to my place? and my pa can help you take care of him.?

Almanzo smiled and stood up to go back to the stolen horse, but stopped and turned around to face her before he left. ?You know? I meant what I said.?

Laura smiled back and waved him on, ?I know.?



---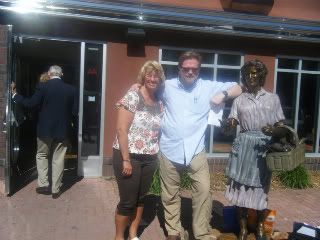 I Love Dean profile (must be logged in)
Pioneer
Wisconsin, Dean Land
Join Date: 08-28-2005
post: 3306
10-18-2005 3:27:47 am
Hi Diva Allie,

I am rapidly becomming a real big fanfic fan of yours. I so love your style. I have enjoyed the stories you have posted to date, and just wanted to let you know that. I can't believe all the gifted writers we have on the prairie. I just love it when I read "additional" scenes to an already existing story. My visualization is perfect. Keep them comming kiddo...

Diva Lorrie


---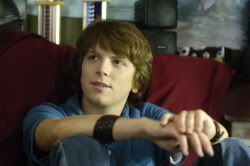 DeanFan9688 profile (must be logged in)
Homesteader
At the restaurant, down the block
Join Date: 09-18-2005
post: 1301
10-19-2005 10:29:10 am
Thank you ladies once again for your comments. I have another story out, my first story(still in progress) and a very short story about Christie. They are over at fanfiction if you have read them, but I want to post them here. I'm not sure what you guys might think of You Can't Change the Future however because it is very Alternate Universe and contains the mature subject of rape, although it is not about Sylvia... it branches off from He Loves Me, He Loves Me Not.


---


PrairieDaze profile (must be logged in)
Trailblazer
at the pond writing poems,
Join Date: 08-12-2005
post: 324
10-20-2005 3:36:19 pm
You do a good job writing! You come up with good ideas.


---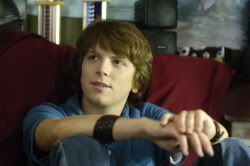 DeanFan9688 profile (must be logged in)
Homesteader
At the restaurant, down the block
Join Date: 09-18-2005
post: 1301
10-23-2005 10:42:57 pm
Thanks! I love your stories too!


---