PrairieDaze profile (must be logged in)
Trailblazer
at the pond writing poems,
Join Date: 08-12-2005
post: 324
Of Pink and Purple-One Shot
11-03-2005 10:19:31 pm
WARNING: This story is a comedy, however it is satiric and may offend some people. If for any reason you think this should be taken off the site don't hesitate to say so because I don't want offend anyone. It isn't that is it is bad, just sarcastic.




Of Pink and Purple

Disclaimer: I do not own Little House on the Prairie or any of the characters portrayed in this story.

Note: This episode takes place in the middle of the 9th season. Laura?s baby did survive, and this is what happens after.


?Laura! Laura!? Caroline yelled as she ran down the Wilder?s farm. Caroline and Charles had come back to Walnut Grove to witness the birth of their grandson, Aaron. Aaron was three weeks old and the Ingalls were supposed to leave the following week.

?What is it Ma?? Laura asked with a grin.

?Mary is coming back to Walnut Grove!? Caroline exclaimed.

?What?? Laura put down the milk pail. ?When? For how long?? Laura?s mind raced with excitement.

?I got a letter from her today, and when she wrote the letter she said she was leaving the next day. So I would expect her to be here sometime next week. Not only that, but she is moving back to Walnut Grove. Apparently, Adam and Mary both didn?t fit in with the city life and they have decided to come back home!?

Laura gave her ma a hug. ?I am so happy!?

Jenny came out the front door, holding Aaron in her arms. ?What?s all the enthusiasm for? She asked with a giggle.

?My sister is coming back home for good!? Laura told Jenny.

?Oh, that is great. I never met Mary, but you talk about her all the time, I feel like I know her already!?

?You will love her Jenny. She is the sweetest, kindest, person ever.? Laura paused. ?Jenny? Where is Rose??

?Oh, no!? Jenny shouted. ?I left her inside!? She handed Aaron to Laura and quickly ran back into the house.

?Laura, Jenny isn?t really careful with the babies is she?? Caroline wondered.

?Ma, she?s just a kid. We trust her with the babies; just she gets so excited about things sometimes that she forgets her responsibilities. It?s all with good intentions.?

?Maybe you should talk to her about that sometime.?

?I will Ma, don?t worry. Oh, since Mary is coming do you think you and Pa can stay an extra week??

?I will have to ask Charles, but I don?t see why not.?

----

The Wilder?s and Ingalls stood in front of Nellie?s Restaurant waiting for the stage to arrive.

?I see it coming down the road!? Jenny cried out.

?Jenny, you seem more excited than Laura, and she is Mary?s sister!? Almanzo teased.

The stage arrived, and finally after everyone else had gotten off, Mary and Adam came off the stage.

Laura was the first to greet her sister. ?Mary you look so great! The city sure has taken all of the country out of you!?

?That?s not true Laura!? Mary said in a defensive, but playful tone.

After everyone was welcomed, and Mary and Adam found their hotel, everyone headed to Laura?s for supper. It was too crowded for everyone to eat at the table so Jenny and Almanzo ate by the fireplace.

?Laura, I can?t believe you have two kids now.? Said Mary.

?I can?t believe you never got the letter telling you I was going to have another child!?

?He is adorable, Laura. He looks a lot like you.? Adam commented.

?Oh, I do wish I could see him!? Mary said disappointedly.

?Thanks Adam. And Mary I wish you could see him too, but every time you talk to him he grins.?

?I?m glad.? Mary smiled.

?Oh, Mary, I think I found a place for you and Adam to live.? Charles announced.

?So soon Pa??

?Once I got your letter I started looking for a place, and I found one right away, but I didn?t know if the deal would go through. Today I found out that it did, and if you like the place you can move there anytime.?

?Oh, thanks pa! Where is it??

?Well, actually, this is quit funny, but do you remember that house Laura and her friend Andy painted pink and purple??

?Yes, I do. They painted that house for me and Adam when they thought I was going to regain my sight.?

?Well, that is the place for sale.?

?Now that I can see, I sure hope it?s not pink and purple anymore.? Adam said jokingly.

?Well, Adam, actually it is, but the colors have dulled so it won?t be as bright.?

You painted a house pink and purple?? Jenny asked in surprise.

?Yes, I did. I am so embarrassed!? Laura chuckled.

?I?m surprised you let her use those colors, Mrs. Ingalls!? Commented Jenny.

Caroline gave Jenny a stern look. ?I didn?t know she was using those colors, besides what makes you say that? Do you think I am that boring??

?Well, no??

?Jenny you really need to watch what you say to other people.? Caroline scolded.

?Okay.? Jenny quickly got up and ran to her room.

?Ma, you shouldn?t be so hard with her. She was just asking a question.?

?I know, Laura, but it is the way she asks things.?

?Ma, I don?t understand I was just like Jenny when I was her age and you hardly ever got mad at me.?

?Let?s talk about something else.? Suggested Almanzo. He was upset that Caroline would talk so rudely to Jenny, but he didn?t want to make a scene.
----
Adam loved the house. Well, he didn?t love the color of the house, but he thought it would be a great place to live until they could build a house of their own. He figured he would have Almanzo paint the house brown when he had the chance. They moved in the house the next day.

----

?Ma, please stay a few more weeks.? Begged Laura.

?Yeah, Ma, I haven?t gotten to see, well not see, but visit with you for that long.? Mary reasoned.

?Well, girls I guess I can stay, but Charles really needs to get back home. He has to work.?

?We want him to stay, but we understand he needs to work. How about we have a going away party for Pa?? Mary suggested.

?That sounds like a great idea Mary!? Exclaimed Caroline.

?We can have the party at the restaurant.? Suggested Laura.

?Yes, and no children can come!? Caroline commented.

?Why not, Ma? I can?t leave Rose and Aaron at home.?

?Well, Laura I just don?t think children will have fun. Besides you know how they won?t leave adults alone.?

Laura shrugged her shoulders. ?If you say so. I guess Jenny can watch Rose and Aaron for me than.?

?Are you sure you can trust Jenny with your kids?? Caroline asked.

?Of course, Ma. Jenny will be fine. I promise.?

I guess it is better than having her there. Caroline thought.

Mary was mad. Not having the children at the party ruined her whole idea of having the party in the first place. She needed another plan now.

----

?Nancy? Nancy Oleson, is that you?? Mary asked. She heard Nancy?s voice from down the street.

?Yes. Who are you?? Nancy asked as she approached Mary.

?I am Mary, Mrs. Wilder?s sister. I need your help.?

?Oh, you are the blind one. Do you need me to help you cross the street or something??

?No. I need you to steal something for me.?

?Steal? I can?t steal. My parents own the store.?

?I don?t need you to steal something, I need you to steal someone.?

?Who?? Nancy was confused.

?I need you to steal Aaron Wilder.?

?Why would I do that??

?Because it isn?t fair. That Laura has three kids and I don?t have any.?

?Well, I don?t think I can steal him without anyone noticing.?

?Is anyone coming?? Mary asked.

Nancy looked across the street. ?No.?

?Okay, then. There is going to be a party at the restaurant tomorrow night. Jenny will be home alone with Rose and Aaron. I need you to sneak in the house and take Aaron without Jenny noticing. Then bring him to me at my house. I live in the pink and purple house. When people start asking questions about what happened to Aaron, blame it all on Jenny. Is that understood?

?Yes, but what is in it for me??

?How about fifty dollars??

Nancy?s eyes lit up. ?Fifty dollars? You got yourself a deal.?

----

?Jenny, make sure you take care of those kids. I don?t want to come back home and find my grandchildren missing.? Caroline lectured on her way out the door.

Laura defended her niece. ?Ma, she has watched the kids a thousand times before. If anything happens she knows to fetch Doctor Baker.?

?Mrs. Ingalls I am sick and tired of hearing you speak rudely to my niece. Please leave her alone.? Said Almanzo.

?Why don?t you like me?? Jenny asked Caroline.

?I like you Jenny. I don?t think you are reliable though.?

?I think we need t leave now.? Said Charles opening the door.

?Reliable. I?ll show her reliable.? Jenny mumbled.

Everything was normal. Jenny fed the kids and put them to bed. She sat quietly at the table working on her homework. She heard a noise. She figured it was the wind and continued to work. Rose started to cry. She checked in on her cousin to see if she was all right. She was fine.

I might as well check on Aaron. She thought. When Jenny looked down at the crib she saw it was empty. She started to panic. Where could he be? She looked around the whole house but Aaron was not to be found. Suddenly there the front door opened.

?Hi Jenny!? Laura said. ?Did everything go well?? She asked.

Jenny stood there, frozen.

?You don?t look so good. What?s wrong?? Laura asked.

?Did something happen to my grandchildren?? Caroline asked anxiously.

Jenny just stood there.

Caroline rushed over to the crib. She saw Aaron wasn?t there. ?Jenny, where is Aaron??

Jenny burst out crying. ?I don?t know! I was sitting here doing my homework and I heard a sound and I thought it was the wind, but then Rose started crying so I checked on her and then I checked on Aaron, but he wasn?t in his crib.?

?Oh, Jenny!? Laura gave Jenny a hug.

?I am so sorry. I don?t know what to do!?

----

Nancy waited by the Kendall?s back door. She saw Mary approaching. ?Mary, Mary, I am here. I brought the baby!?

Mary rushed to the door. ?Not so loud Nancy.? She took Aaron from Nancy.

?Mary, how did you get home by yourself??

?I didn?t. I had Adam walk me home and then insisted that he stop by the Wilder?s house.?

?What are you going to tell him about the baby??

?I?ll just say I found him at the doorstep. Which is kind of true.?

?Won?t he recognize Aaron, or realize that the Wilder baby is missing so this must be him??

?No, because I plan on hiding Aaron from him.?

?You plan on hiding him??

?Yes. I know what I am doing.? Mary reached in her purse. ?Now here is your fifty dollars. On your way home stop by the Wilder?s and lie. Thanks for your help.?

Nancy took the money and left.

----

The Wilder?s door was open so Nancy walked inside. ?Is everything all right?? She asked.

?Nancy this is probably not the best time for you to be here. Aaron is missing.? Almanzo explained.

?I know.? Said Nancy.

Everyone looked at Nancy.

?How?? Asked Laura.

?I don?t know if I should tell you.?

?Tell us now!? Caroline demanded.

?I don?t want anyone to get into trouble, but here goes. I was walking over here to talk to Jenny about a school project. After all Miss Plumb assigned us as partners on a science project and since I had nothing better to do I decided to come over and see if she wanted to work on it. As I approached the house I saw someone at the door. Jenny was standing at the other end holding Aaron. She handed Aaron over to the person at the door. The person ran away with Aaron. I was scared so I left. I didn?t know what to do, but then I realized I needed to come back here and make sure this wasn?t a big misunderstanding. I guess it wasn?t.

?She is lying.? Jenny proclaimed.

?I don?t think she is.? Caroline said. ?You are jelous of Aaron so you gave him away.?

?That is not true. I would never do that. Ever.?

?I am reporting you to the cops.? Caroline said furiously.

Almanzo tried to be rational. ?Maybe we can find the person that took Aaron.?

?Maybe someone took him, but I never gave him away on purpose!? Jenny argued.

----

Mary sat at home. Aaron was sleeping. She heard him cry, but as she got up to get him she had a flashback. She thought of Adam Jr. and the night of the fire.

?I?m coming Adam!? She yelled. ?I will save you this time.? She could sense the fire, even though in reality there was none. ?I?m coming.? She grabbed Aaron and rushed to the window. ?We have to jump or the fire will get us. Don?t be scared!? Mary jumped out the window. She and Aaron landed face first onto the ground. As they were jumping Adam saw them from down the road. He had tried to run to their rescue, but he couldn?t in time.

?Mary? Are you okay?? He asked.

?Mary lifted her head. ?Adam, I am fine. My head hurts.? She looked around. ?Adam! Adam I can see. I can see!?

?You can??

?I can. Adam you are very cute! I can?t believe I can see! Do you know how this could have happened??

?You jumped out the window.?

?I did?? She looked over and saw Aaron.

?Don?t tell me I took Aaron with me.?

?Well, you did.?

?Is he okay?? She picked him up, but he was not awake. ?Oh, Adam, I think the jump killed him. I killed him!?

?Mary! This is horrible. Why was he here in the first place??

?I wanted to steal him. Laura has three kids and I didn?t have any. So I thought I would keep him as my own and hide him from you until he got older.?

?Mary this is crazy!?

?I know. I didn?t mean to kill him. I had a flashback of the fire and thought Aaron was Adam Jr. so this time I was going to save him.?

?We need to go tell everyone what happened right now.?

?I know.? Mary paused. ?Adam, this pink and purple house made me crazy!?




---

Gin profile (must be logged in)
Settler
TX, USA
Join Date: 08-16-2005
post: 705
11-03-2005 4:00:56 am
I guess my thoughts about this story is just that it doesn't seem that realistic. Ma would never speak in an unkind way to a child. Mary would never plot to hurt anyone, much less taking anyones child ---she knew what it was like to loose one. I had to laugh at Ma reporting Jenny to the Cops. Bringing Adam and Mary back to Walnut Grove, letting "Aaron" live, and putting in the pink and purple house was good inserts in the story. I guess I would have like to see more closeness---Albert visiting , Pa playing the fiddle or another Mr. Edwards homecoming.
---

PrairieDaze profile (must be logged in)
Trailblazer
at the pond writing poems,
Join Date: 08-12-2005
post: 324
11-04-2005 9:48:57 pm
lol, I ususally write more realistic, but this was more of a sarcasim. I know that Ma would never talk that way, but it was kind of like a spoof, like a Saturday Night Live sketch or something.


---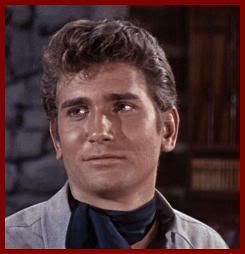 LHDaisy profile (must be logged in)
Homesteader
South, The Netherlands
Join Date: 08-13-2005
post: 2950
11-05-2005 3:51:44 pm
!This was a very funny story!
---

PrairieDaze profile (must be logged in)
Trailblazer
at the pond writing poems,
Join Date: 08-12-2005
post: 324
11-05-2005 6:09:41 pm
Thanks! I wasn't planning on updating this story, but maybe I will.


---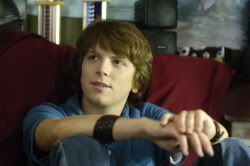 DeanFan9688 profile (must be logged in)
Homesteader
At the restaurant, down the block
Join Date: 09-18-2005
post: 1301
11-07-2005 10:31:32 pm
I love this story, it's hilarious.


---

LiLhOuSeHoTEE profile (must be logged in)
Trailblazer
NJ, America
Join Date: 11-10-2005
post: 198
11-12-2005 6:07:38 pm
The ending was hilarious, i have to admit. Mary is my fav character and she has a kind heart so it's unrealistic. So does Ma. But good story anyway!! I wish Mary and Adam would come back and move to Walnut Grove :( I can't bear the thought of Season 9 w/out her


---
1st Season Nellie: hmmm Country Girls! 4th season Nellie: You know it's not easy being the richest girl in town. 6th season Nellie: I hate cooking, I hate this restaurant and I hate short people! 9th season Nellie: I wasn't that bad, was I?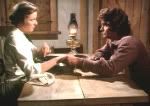 prairielife profile (must be logged in)
Pioneer
NY, USA
Join Date: 10-03-2005
post: 6235
11-12-2005 12:40:09 am
Great story, I enjoyed reading it. I don't know why all the boys died. Even in real life, Charles and Caroline lost a baby boby and so did Laura. It's the strangest thing. So sad.

Christina


---